Do You Have a Problem Keeping Cords & Leads Elevated?
Quick Hooks are the quickest, most versatile to install, cost effective, and user friendly temporary cord and lead suspension product available. Elevating cords and leads is quickly becoming a best practice in the construction industry and Quick Hooks JUST MADE HANGING CORDS EASIER!
Why Use Carnie QuickHooks?
QuickHooks can be used during any phase of construction and by all trades. Fast paced commercial and industrial construction projects demand high quality, high strength, low cost, easy to use solutions and Carnie Quick Hooks Delivers.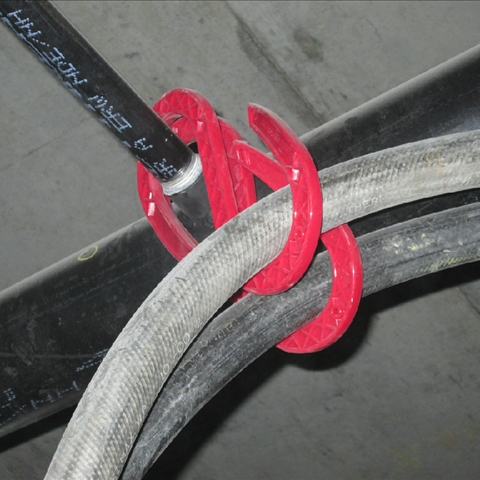 QuickHooks Now Available in Red